Wm. Mueller & Sons is your go-to provider of aggregate construction materials. As regional leaders in asphalt paving and excavation services, we've built a sterling reputation based on the exceptional quality of our work.
Leaders in the construction sector prefer our top-tier aggregate facilities. Efficiently managed, these facilities consistently provide the high-grade materials needed to meet and exceed construction industry standards.
We excel in navigating the unique challenges of each construction project, ensuring smooth progress regardless of the unexpected. You can trust Wm. Mueller & Sons for superior outcomes in your construction material, paving, and excavating service needs.
At Wm. Mueller & Sons, we shine in project management, demonstrating agility and adaptability with the critical skills needed to handle the ever-changing dynamics of the job site.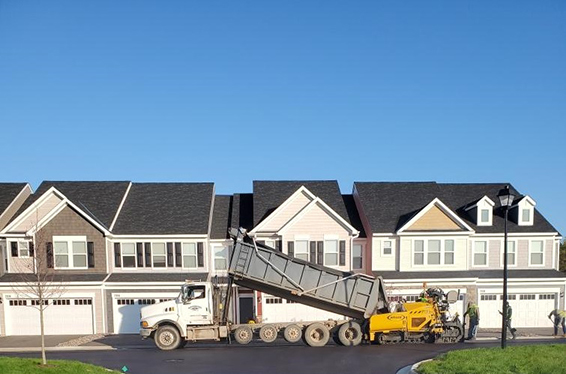 Wm. Mueller & Sons provides aggregate construction materials and top-tier asphalt paving and excavation services. We serve the commercial construction sector, and we're trusted for the superior quality of our offerings.
We operate high-grade aggregate facilities, which are the go-to choice for prominent commercial construction entities, ensuring they receive the finest materials.
Our strength lies in our agile and adaptable project management skills, enabling us to navigate the dynamic landscape of commercial road construction, at Wm. Mueller & Sons, we adapt to unexpected project demands, assuring smooth operations and outstanding results in all our commercial endeavors.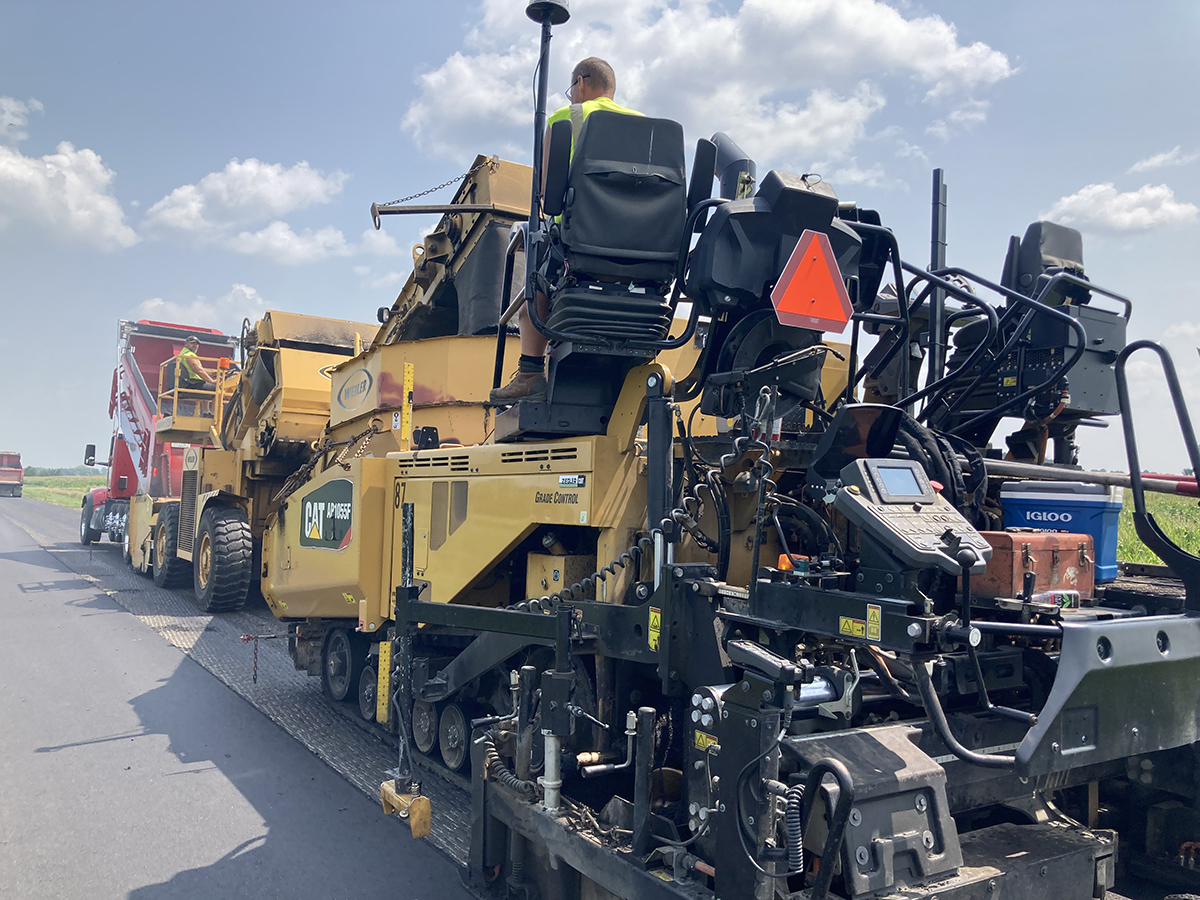 We specialize in building high-quality infrastructure. Our work significantly contributes to shaping communities that stand the test of time, from highways and parking lots to underground utilities and trail systems. Trust us to deliver excellence in every project.
We understand that challenges can arise unexpectedly in any project. Leveraging our skills and expertise, we make proactive adjustments to keep your project on track and deliver the results you expect.
We believe in forging strong partnerships with our customers and cultivating collaborative relationships that set the stage for successful project outcomes.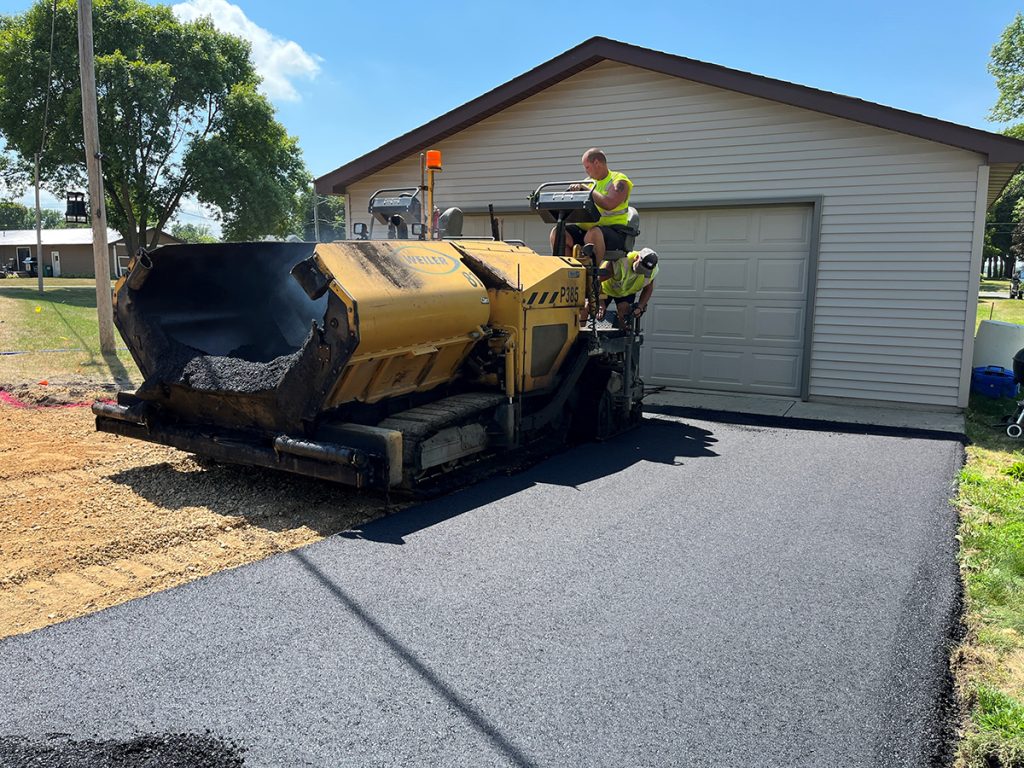 Known for our expertise in road construction, asphalt paving and excavation, we can guide you through your more ambitious undertakings. Are you planning a new driveway or considering some major landscaping? Our products and expertise will pave the way for your success.
As a trusted provider of aggregate materials, we equip you with the same top-grade resources that professionals use – from backyard makeovers, landscaping and driveways to foundation and septic system projects.
At the heart of our company is a commitment to superior quality – both in our products and service. We've built our reputation on it and are excited to be part of your next DIY adventure. So, whether you're a seasoned do-it-yourselfer, a curious beginner, or a professional contractor, Wm. Mueller & Sons is here to help.
Paving, Excavating, and Aggregate Delivery in Carver, Scott, Sibley, McLeod, Wright, and Hennepin Counties, Minnesota.
From paving roads and excavating sites to supplying and delivering high-quality aggregate and asphalt products, Wm. Mueller & Sons is proud to serve the broad and diverse infrastructure needs of Carver, Scott, Sibley, McLeod, Wright, and Hennepin Counties. Whether you represent a Public Works department or a construction company, or you're a homeowner with an ambitious project, we can lay the groundwork and provide the bedrock for your success. Wm. Mueller & Sons has over a century of work shaping and connecting the communities of Carver County, home to Carver, Chanhassen, Chaska, Cologne, Hamburg, Mayer, New Germany, and Norwood Young America; Scott County, Shakopee, Prior Lake, Jordan, Belle Plaine and Credit River; Sibley County, Gaylord, Arlington, Green Isle, Winthrop, Henderson, New Auburn and Gibbon; McLeod County, Hutchinson, Glencoe, Silver Lake, Brownton, Lester Prairie, Winsted, Stewart, Biscay and Plato; Wright County, Monticello, and St. Michael, Albertville, Annandale, Clearwater, Cokato, Dayton, Hanover, Howard Lake, Maple Lake, Monticello, Montrose, Ostego, Rockford, South Haven and Waverly; and, in Hennepin County, we are helping pave the way to the future in Bloomington, Brooklyn Park, Crystal, Eden Prairie, Edina, Maple Grove, Minneapolis, Minnetonka, New Hope, Plymouth, Richfield, St. Louis Park, Wayzata, and many other cities, towns and townships.