Contractor Pick Up & Delivery

Contact our dispatcher to schedule pick up or delivery for aggregate or asphalt products.
952-448-4175
FOR ALL ASPHALT ORDERS CONTACT CARVER ASPHALT PLANT
952-448-6565
All prices per U.S. short ton (2000 pounds) FOB WMS Carver Pit.
County Aggregate Tax is included in prices
When applicable, prices subject to MN State, Local and Transit Improvement Tax
Prices are subject to change without notice
All Products Subject to Availability
Residential Pick Up & Delivery
Contact our dispatcher to discuss products that work the best to complete your project or help with your landscaping needs. Delivery prices vary by load size and distance traveled.
The Carver Pit is our retail outlet. It has a large assortment of aggregate material and decorative rock available for pick up or delivery.
Carver Pit deliveries are within a 100-mile radius (St. Cloud, Morton, Rochester, and parts of Wisconsin)
All prices per US short ton (2000 pounds) FOB WMS Carver Pit.
County Aggregate Tax is included in prices.
When applicable, prices subject to MN State, Local and Transit Improvement Tax
Prices are subject to change without notice
All Products Subject to Availability
Wm. Mueller & Sons, Inc. is licensed and bonded.
We accept Visa, Mastercard, American Express and Discover

CARVER PIT HOURS AND LOCATION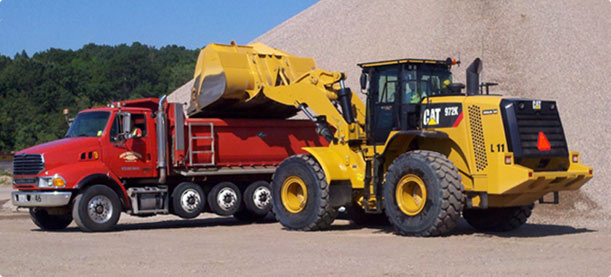 Carver Pit Hours Monday – Friday
Winter 7:00am – 4:00pm
Summer 7:00am to 5:00pm
Carver Pit  |  5215 Dahlgren Road  |  Chaska MN 55318
Let's create something outstanding together. You can depend on our expert team and top-tier fleet to meet every challenge. From residential to commercial to governmental scale work, our excavating and paving services deliver outstanding results.
Don't Wait—Request a quote today!
We're ready to dig in and deliver